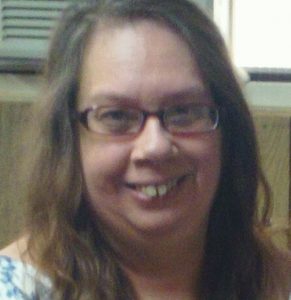 Featured Interview With Melissa Saari
Tell us a little about yourself. Where were you raised? Where do you live now?
I was born in Montana, and sometimes my stories still draw me back there. I live in North Central Washington now, by a breathtaking river, and I love all the rain we've been getting – it keeps away the wildfires! I have two happy dogs, a pit bull that never hurt a fly called Marla and an overprotective Chow called Leo. They create a lot of ideas for my stories.
At what age did you realize your fascination with books? When did you start writing?
At a very young age I was in the library all the time. I started going to the library when I was ten and it became my refuge. I would stay there all day until it closed a lot of the time. I started writing a lot of music and poetry and stories when I was in my twenties, and I never really looked back. It's my passion to this day. Writing is like air to me.
Who are your favorite authors to read? What is your favorite genre to read. Who Inspires you in your writings?
Stephen King always sits on top, but then JK Rowling gets silver, and Nora Roberts gets bronze. Anne Rice gets an honorable mention. Andre Norton and Anne McCaffrey have their own Olympics going on. My favorite genre to read is horror, and it's one of my preferred genres to write in. All these people I mentioned provide inspiration in my writing, but I'm not afraid to reach back into the deep mythology of Finland, where I come from, or even to the vast reaches of outer space. It's all open territory.
Tell us a little about your latest book?
"The Curse of the Lion People" is coming out pretty soon, and it's going to be a second edition. I'm really excited to see it republished, and the new and improved, edited, final edition of the book will be incredible. I'm very excited about this project, and it took a couple years to really finish the first edition. It came from earlier stories that I'd written, evolved over time, and before I knew it, the gods and goddesses of Finland had taken on a life of their own and a magical story was brewing on my computer. Now it's going to be a masterpiece, where gods and goddesses use a half-man, half-lion to complete a series of virtually impassable tasks in order to reclaim his humanity and the humanity of his people. They aren't really human, of course, they are residents of Santara, a distant planet in a faraway nebula, with two yellow moons shining down. This planet is where the gods and goddesses call home, as well as the nebula around it, and have even built palaces in the smoke and dust of the nebulas.
Connect with the Author on their Websites and Social media profiles