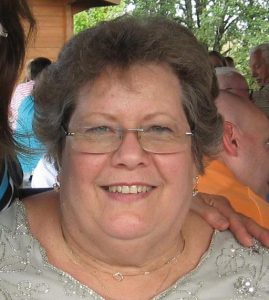 Featured Interview With Mary Elizabeth Fricke
Tell us a little about yourself. Where were you raised? Where do you live now?
I'm a country girl who grew up next door to a dairy farm in Middle Missouri. I have lived my entire life within five miles of the Missouri River. Nearly thirty-six years ago I met my knight-in-shining armor fifth generation farmer. We have lived thirty-three of our thirty-five year marriage on the farm his family has owned and farmed consecutively since the early 1800's. About five years into our marriage I officially became co-owner/operator of our farm and continue to work side by side my farmer/husband today. My first published novel (in 1993 by SoHo Press) is my auto-biography, Dino, Godzilla and the Pigs. I was asked to write about modern life on a modern farm from a modern woman's point of view. So I did. I was young back then. Our sons were precocious kids. But, other than our boys growing up way too fast, not a lot has changed. I'm still that farmer's wife who loves to write…except now I am published.
At what age did you realize your fascination with books? When did you start writing?
My mother was an avid reader who read to me when I was young and transferred her love of reading to me as I grew up. I've always known I would 'write a book one day'. In school, I always made the best grades in courses I could read and/or write about what I had learned. One of the most precious things my parents gave me was a toy typewriter when I was about eight years old. Dad owned his own construction company and farmed as a side job. He had a talent for making wood toys and furniture. That year, for Christmas he made my first desk out of scrap wood. The typewriter was an added gift. My first 'real' typewriter was another Christmas gift when I was sixteen. I remember one time, I took a broken down typewriter to the nearest Office Supply to get it repaired. The clerk gasped in alarm at the extra bag I carried–it held pieces that had fallen out of the broken typewriter. He told me he thought I had used the old typewriter to death and convinced me to buy a Standard Remington. I used that typewriter for more than a decade, until my youngest son stood on it. And…well, we don't need to get into the actual number of typewriters or word processors I 'worked to pieces' before I graduated to computers. But, I've made a few computers play dead too. Writing is as necessary a part of my life as breathing. Reading is my favorite pass time. I always have a book or my Kindle with me (when we work on the farm or other appointments) so I can read in any spare minutes that arise.
Who are your favorite authors to read? What is your favorite genre to read. Who Inspires you in your writings?
I read just about anything. However, romance (historical, romantic suspense, paranormal) are my favorite. I also like science fiction. My most favorite book of all time is 'Ashes in the Wind' by Kathleen Woodiwiss. Mrs. Woodiwiss was one of those 1970's authors who 'opened the bedroom door' and taught us that real romance involves a lot more than some dapper young man kissing the back of a woman's hand. I've collected all of her books. Sandra Brown follows a close second to Mrs. Woodiwiss, because Sandra Brown also has a talent for describing real life events that give a reader the means to identify with the emotions of her characters. I also read Nora Roberts and Jude Devereaux. Sherrilyn Kenyon, Kim Harrison and Heather Graham are responsible for creating my interest in paranormal. Recently, since I've entered the world of e-books and own a Kindle, I have become prone to reading the works of unknown/first time authors. Many of those books are self-published and just as many are every bit as entertaining as the current works of Sandra Brown, Nora Roberts or any of the big name authors I mentioned above.
It occurs to me that I have named only women writers. I read works published by men, too! I swear I do! The historical works of Newt Gingrich and William Forstchen are top of the list favorites. I've read the biographies of Pres. G.W. Bush and Dick Cheney and Col.Allen West. I have also read fiction works by R.L Stein, Dan Brown, James Patterson and Frank Peretti. If I have to decide on favorite male fiction writers I'd say Robert Vaughan for western/historical fiction and John Bowers for science fiction.
Tell us a little about your latest book?
I am currently writing #5 in a series collectively titled Birds in Peril.
Five women met, fell in love with and married men who aided the arrest and subsequent imprisonment of Sheldon Humsler. Even though the events that disrupted their lives, did not necessarily involve Humsler, they certainly invoked the conviction that one day Humsler would find a way to enact his revenge. All of these women and the men they married are in some way closely connected to Humsler's arch enemies, Benton Cromwell, T.J. Harvester and Thad Hunt. Because of Humsler, Benton Cromwell's life and livelihood have become so precarious he now lives as an invalid on borrowed time. However, his friends, T.J. Harvester and Thad Hunt continue to grow in family and in deed. Both are well loved by many. The time is near when a final confrontation with Humsler must occur. Humsler has an accomplice…someone closely connected to Hunt…but who could that possibly be?
Previously published in this Birds in Peril Series:
Pigeon in a Snare (Lisa's story) He was her knight in shining armor. She was his lost love—the one girl with whom life might have been worth sharing—if another had not told lies deliberately intended to separate them. Now her life is in serious danger. Can he save her? Is their lost love worth the blood and tears it will take to salvage not only themselves but their families and their businesses─ and rekindle the love they lost?
Roses for the Sparrow (Jani's story) It was bad enough that her best friend/employer took off on an extended honeymoon leaving Jani to oversee the building of their new business alone. But in strolls this tall, dark, handsome contractor who makes it clear he intends to become the center of Jani's attention. Why is he the one who continually finds long stemmed roses on her car or at her door? What kind of admirer leaves expensive roses to freeze on windshields or be trampled on the floor? Some girls have all the luck- or maybe that's no luck at all. How often does a girl have two stalkers after her at the same time?
Plight of the Wren (Susie's story) Susie Wrener's life became front page news when her abusive husband put her in the hospital and sent himself to jail. Three years later, life has returned to mundane, while Susie struggles to maintain a peaceful loving home for her two children as a single mom. Then she meets Ted Harvester and wins the lottery in the same week…
Robin Unaware (Stephanie's story) is the most recently published in Jan 2016. Life is constant change, sometimes planned, sometimes instant and devastating. For Stephanie Harvester-Garrett, life takes an abrupt curve when her husband is killed in a car accident. The dream of living a peaceful country life is interrupted by unexpected ghosts of the past, and hatred spawned in the name of love.
#5 tentatively titled Wise, Bold Eagle is Sylvia's story. Sylvia Pentherst is the fifth woman to marry into the Hunt-Harvester-Cromwell group. A widow in her mid-fifties, she survived years of hardship caring for her invalid husband and raising her three sons. Her now-seemingly-settled life takes a turn toward unpredictable when she leaves the comfort of managing County Hospital Housekeeping for the chaos of opening and maintaining two novelty shops along with Lisa, Jani, Susie and Stephanie. Is it really possible to find that second chance at love with Thad Hunt?
I hope to be able to publish Wise, Bold, Eagle by the end of 2016.
The previous four Birds in Peril are available from Amazon e-books.
Connect with the Author on their Websites and Social media profiles
Mary Elizabeth Fricke's Website