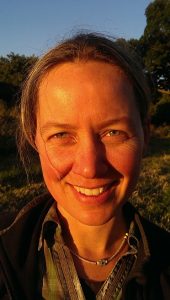 Featured Interview With Annie Rehmann
Tell us a little about yourself. Where were you raised? Where do you live now?
I was born in Switzerland, but moved to New Zealand 17 years ago. I live in a small rural town in the South Island in an off-grid house together with my husband, our teenage daughter and a eclectic selection of pets: two dogs, two cats, one African Grey parrot, and two donkeys.
I work full-time as primary teacher and spend my evenings and weekends writing fiction.
At what age did you realize your fascination with books? When did you start writing?
I've had a love for reading for as long as I can remember and read myself through our local library's young adult section over the course of a few years. Writing essays was one of my strengths at high school, but I never delved into writing fiction until I started writing fan fiction for a very popular TV series here in New Zealand. I developed quite a following and got the writing buzz then. That was about six years ago, and I haven't stopped since. I gradually created my own characters and storylines and moved away from fan fiction.
Who are your favorite authors to read? What is your favorite genre to read. Who Inspires you in your writings?
I love reading young adult fiction. My favorite YA author is Gayle Forman. She would be my biggest role model in trying to create vulnerable yet strong characters that the reader can connect to on an emotional level.
I also love reading romance, but I'd like to think of the stories that I like as love stories, because I find some of the contemporary romance language too 'flowery'. I love reading about characters who fall in love and have to overcome obstacles in order to be together without "the chiseled chin" and "the cascading hair down her back."
Tell us a little about your latest book?
"Teaching Tori" is the story of 30-year-old elementary school teacher Tori who is fighting a lonely battle against her bullying principal. She is surprised when Tom, a visiting adviser to her school, turns into an ally she doesn't really want.
Despite her efforts to keep him at an arm's length, he manages to gain her trust and a tender relationship starts to form.
A future with Tom looks certain until Tori walks away after a simple misunderstanding. When she recognises her mistake, it is too late to win him back.
After weeks of misery, Tori takes to the hills of Central Otago to clear her head. High up in the tussock country she loves so much, she realizes that it is time to move on.
The decision comes as a relief, but a sudden weather change gives Tori little time to dwell on it.
Will Tori ever make it home safely to put it into action? And will Tom ever find out what happened to her?
This novel took me about a year to write and another year to edit until I was happy to publish it. I hired two professional editors who helped me make this story the best it could be.
My love for the beautiful New Zealand outdoors has inspired some of the novel. I wanted to share that love with the reader, as well as move them as Tom and Tori overcome their difficulties together.
I have written a sequel to "Teaching Tori" called – guess what – "Teaching Tom" and am currently in the progress of editing it. I can't wait until I can finally share it with my readers!
Connect with the Author on their Websites and Social media profiles