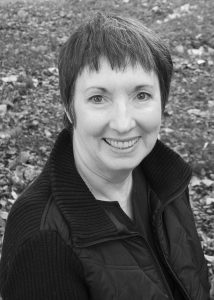 Featured Interview With Katlynn Brooke
Tell us a little about yourself. Where were you raised? Where do you live now?
I now live in Virginia with my husband and a cat, but I was born and raised in Zimbabwe, Africa. My father's job took him to out of the way places in the bushveld, places where there were no schools, running water or electricity. My mother home-schooled me for the first two years, and then I was sent to a boarding school.
We lived in hastily constructed camps and shelters, while my father built bridges and buildings in places that had little to no infrastructure. Here, I discovered my love for books, reading, and writing. We wrote and directed our own plays, taping them on my mother's old 8 track recorder, complete with sound effects. Sometimes we even made movies with an old Bell and Howe 8 mm camera. My father taught us to play cut-throat poker using matches instead of chips. This was our entertainment.
At what age did you realize your fascination with books? When did you start writing?
I began to learn to read at age 5. That is when my mother started teaching me to read. I immediately developed a fascination for reading and books, eschewing the typical child's starter readers, and surreptitiously reading the penny dreadfuls my mother enjoyed. She was horrified when she discovered me reading them. "Do you understand them?" she asked. "Of course," I replied.
When I finally got to attend day schools, at age 12, I became somewhat of a prodigy in my age group for reading and writing. I was not popular; not at all, but as long as I had my nose in a book, I was happy. My fantasy world seemed so much better. It still does, actually.
I didn't start to write professionally–although I always dabbled–until recently. I reached a point in my life when I realized that I had a lot of stories inside of me, and they were clamoring to get out. I couldn't ignore that, and published my first book in 2013. It was an African historical romance. The following year, I decided fantasy was more my thing, and wrote three books in quick succession. I have more books in that genre (and series) in the works.
Who are your favorite authors to read? What is your favorite genre to read. Who Inspires you in your writings?
My all-time favorite author is Tolkien. His books are magical, and take me to a fascinating and believable world. His world building was unrivaled. I also read other fantasy authors and Robin Hobbs, R.A Salvatore, and J.K. Rowling. I learn from all of them.
Stephen King has been a huge inspiration for me. I have read all his books on writing. He is an amazing storyteller. I am influenced by many different authors in many different genres, and have read so many great books that it would take weeks to remember them all. I think they have all inspired me in some way.
Tell us a little about your latest book?
The last book I wrote was "The Six and Anwyn of Ialana". This is a full-length novel that is the third in The Ialana Series. Although each book is a complete book in itself, it is far better to begin with the first in the series, "The Six and the Crystals of Ialana", since this is the introduction of most of the characters. I have a lot of characters, and many of them continue to appear in the rest of the series.
I am writing a fourth in the series that should be published sometime in 2016. I have also written a prequel, a novella of approximately 80 pages in length, that can be read alone. It is a spin-off of two minor characters in my series–their origins and adventures. It is as fast-paced as my series and will not disappoint. It will be downloadable for free on my website sometime in June or July 2016.
I will be re-launching a new and improved website very soon, so please stay tuned!
Connect with the Author on their Websites and Social media profiles