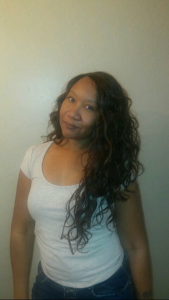 Featured Interview With C L Cunningham
Tell us a little about yourself. Where were you raised? Where do you live now?
I'm an indie author and blogger. I started writing when I was about seven years old. I wrote short stories and scripts for my friends. I eventually published my first book in 2015. I grew up in Omaha Nebraska and traveled the west coast.
At what age did you realize your fascination with books? When did you start writing?
Seven. A friend of my mother's gave me paper and a crayon to keep me busy. I would walk around making up stories to tell and finally she said "you should write those down".
Who are your favorite authors to read? What is your favorite genre to read. Who Inspires you in your writings?
My favorite author was Beverly Cleary. I'm currently reading everything from romance to non fiction about the universe. I'm always inspired by other authors and how different we all are.
Tell us a little about your latest book?
My latest book is a romantic triller. It Was All A Dream touches on how social media and virtual reality is changing our lives in today's society. What started of as a few late night thoughts leads to something more. Dinner and a party sounds like the perfect combination for lonely soul with love on the brain until she finds out his secret. Is it safe to go into the Dm? Is social media really her friend?
Connect with the Author on their Websites and Social media profiles