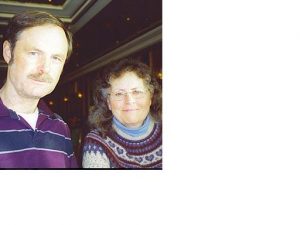 Featured Interview With Ron Melchiore
Tell us a little about yourself. Where were you raised? Where do you live now?
I write to you from the Canadian wilderness. My wife and I are alone on a remote lake accessible by float plane only. This computer/satellite is our connection to the outside world. I was born in the city and it's quite the change to be living as remote as we are. Generally we don't see another human for 6 months at a time. My wife and I have been off-grid for 36 years and we've embraced the homesteading lifestyle. This lifestyle has certainly been an adventure!
At what age did you realize your fascination with books? When did you start writing?
I started writing several years ago at the request of friends and strangers. They took an interest in my life story and thought it would be of interest to others. My first recollection of reading books was as a young boy, the "Hardy Boys" mystery series.
Who are your favorite authors to read? What is your favorite genre to read. Who Inspires you in your writings?
I use our computer as my reading device and spend hours reading financial and world news stories.
Tell us a little about your latest book?
My book is titled Off Grid and Free:My Path to the Wilderness published by Moon Willow Press.
Off Grid and Free follows Ron Melchiore's path to the wilderness, which led him to building an off-grid, sustainable homestead with his wife Johanna. Here you will find true stories of survival, determination, and adventure. Ron's years of experience make this an essential guide for all audiences wanting to learn more about living off grid and surviving in the wilderness. But more than a guide, Off Grid and Free reveals Ron's candid humor and welcoming style, which will make you feel like you're right there with him along the way.
This story will include Ron's hiking of the 2,100 mile Appalachian Trail in winter, bicycling from coast to coast, the terror of being surrounded by a wildfire, surprise encounters with bears, and more. For readers with an outdoors spirit, people with an off-grid self-sufficiency bent, and dreamers who want to adventure, Ron hopes to inspire others to "take the road less traveled."
Connect with the Author on their Websites and Social media profiles