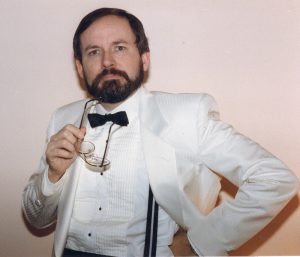 Featured Interview With Reynol Jay
Tell us a little about yourself. Where were you raised? Where do you live now?
 Reynold Jay is the leader of a team dedicated to publishing the fascinating 1883 Wurtherington Diary. He has authored a dozen books and co-authored a non-fiction book with Amara, "Eternal Defilement." Once a Special Education teacher–now an author/publisher/restoration professional, he hopes to inspire his readers with this series meant for young and old alike. Look for these books soon from the Wurtherington Diary: The Little Doll Girl, ( The origin book) Tammy and the Declaration of Independence Tammy, Ali Baba, and the Forty Thieves Tammy and the California Gold Rush Tammy Meets William Tell Buffalo Bill and the Pony Express Buffalo Bill and the Indians Robin Hood and the Magna Carta Look for special collector editions of these books Restored Full Color Editions are available Color Books will be available. Find Reynold Jay on Face Book, Twitter, Amazon, HUB.com and more.
At what age did you realize your fascination with books? When did you start writing?
I have loved reading novels all my life. I read the classics in school and more in college. I have read most all the classics that one sees on the TOP FIFTY CLASSIC lists. I wrote Born to Be Rich in 1977 and then nothing until the last few years. I often felt like I was floating on air as I drifted off to sleep one night. After this occurred regularly I wondered what it would mean if a person actually did this in real life. That was the beginning of Seeds from Heaven. I really did not understand the basics of writing a novel and spent a year or so preparing to write as well as the best of them.
When I tackled The Gold of Mansa Musa, I really became proficient with my writing. This was a 130,000 word epic that was my first recent publication. I went back and rewrote Seeds from Heaven and from there took off in all directions. To date the most popular book is Forty Days to Armageddon, a political thriller that receive raves from all. My goal in anything I write now is to write something that will become a classic or simply remembered for a long, long time. I imagine the novels being put up on the big screen and write with that in mind. Apparently, my readers agree as many mention they want to see the novel on the screen when they write reviews. Some have run forums in which they vote for the actors that would best portray my characters. Christian Bale, everyone agrees should play the part of Watchdogg, the main character in Forty Days to Armageddon.
Who are your favorite authors to read? What is your favorite genre to read. Who Inspires you in your writings?
I love all the classic writers and more recently the older fantasy genre is of interest. I like to watch movies for the most part and get my inspiration there.
Tell us a little about your latest book?
"Hi everyone! This is Sandy Endicott and with me today is Reynold Jay. Let's get started with the first question. What motivated you to become involved with the Wurtherington Diary project? Up to this point you had written a wide variety of novels, none of which would be considered to be for children."
RJ "That right, Sandy. The Wurtherington Diary was a leap of faith to become involved with such a thing. I was not much interested at all and was figuring out ways to turn it down without disappointing Amara and Mr. Landsbury. However; I did agree to take a peek at it and when I did, I could see this was not the usual diary that one would expect. After reading a few pages, I could tell I had to do this. I reminded myself that I had been around children all my life with my work as a teacher in special education. I could see children around the world becoming entranced with the Diary. With a little luck, it could very well become my legacy.
S.E. "You felt drawn to it then?"
RJ "Oh yes, I was hooked and as I look back, I really don't remember the moment that I decided that this was where I belonged. Yes, I had found my place in the writing world where I could be comfortable. I knew my role as a writer of novels was over and that I would lead a team of experts in giving the diary all the care that it needed."
S.E. "What did you figure it needed?"
R.J. "It needed to be restored to it's original beauty. Tammy had all these drawings she had inserted into the diary and to leave them out would have been a travesty. She was a remarkable little girl–that is certain. One can see it in the writing and in the art. The two together is remarkable, to say the least. I have an art degree; however I really had no extraordinary talent. I knew I would need to find restoration artists who would embrace the project."
S.E. "I see you found several artists. How did you find them?"
R.J. "I looked around for children's artists only briefly and I could see their art was much different than Tammy's. Ms. Wurtherington has a maturity one would not anticipate in a ten-year-old and we needed artists that could copy her style."
S.E. "I don't understand…."
R.J. "You should understand that many of the drawings were in tatters and needed more than restoration. Many were incomplete, from the flood, I suppose, and would need to be recreated. Not an easy task at all. I worked with several artists and all of them did their very best. I found Nour Hassan a talented gal in Egypt and she did well. I was happy with her work. Bear in mind that the colors had all faded and we began with the idea of publishing the original parchments. After a time I felt that mainstream readers would not accept these and we went back and colored everything. Nour, Jesse Ty, and Tenda Spencer all pitched in and soon we had some really great colored art.
S.E "So what did you do with the original drawings?"
R.J. "I decided we would release limited editions of the original parchments and then the restored sketches. The diary would remain unchanged other than the art. We had so much art I decided to work up the color books as I knew our young readers would want to color everything too."
S.E. "You left out Duy. When did she come on board?"
R.J. She contacted me. I told her I was all set with my staff and she begged to be a part of it. I had left the positions up and running at an online employment agency called odesk. I had forgotten to remove them. Fate stepped in. She saw it and contacted me. I gave her little thought and said she could send a sample of what she envisioned."
S.E. "Did she send a sample?"
R.J. "Oh, yes!"
S.E. "I sense that you liked what you saw."
R.J. "That would be an understatement. I could see at a glance that she could bring Tammy's art to it's full glory. Very quickly she became my 'senior artist' and everything had to go through her. She lived in Vietnam at the time and then moved to Canada in January of 2015. She made the move hoping that the Diary would catch on and she could make a life for herself. It is my hope that her restorations will bring her international acclaim. She is a wonderful person and a brave soul. She says her English is not that good and it is held against her in her quest to find employment in Canada. In our communications, she seems perfectly fine to me.
I must mention that Tenda Spencer (working from China) felt he wanted to do the Ali Baba story and he did a marvelous job. We left his work intact. That book will look a tiny bit different from the others as it has his creative touches coming to the surface."
 
Jesse Ty (from the Philippines) deserves our praises too. He worked on the map parchments for the most part. That map of Kira took him over three weeks to restore it. We use parts of the map throughout the first book. It is a thing of beauty and I imagine art collectors will want a copy of it for their collections. You would need to view it in a very large size in order to appreciate all the hard work that went into it. There is an incredible amount of detail in that map."
S.E. "Thank you RJ for talking to me. From what I have seen of it, I know the Diary will be well received."
Note: the Diary is nearly three years in the restoration and six of the eight books are now available.
The Diary
Connect with the Author on their Websites and Social media profiles