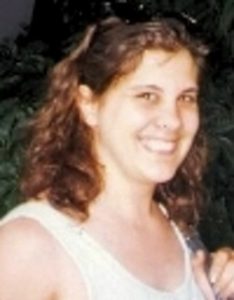 Featured Interview With Renee Scattergood
Tell us a little about yourself. Where were you raised? Where do you live now?
I was born in Neptune, New Jersey, and throughout my life I lived up and down the eastern coast of the US, including Florida, New York, Pennsylvania, and Virginia. Of all the places I lived in my young adult life, I loved New York the most. It was certainly an adventure.
I met my husband online and came to Australia in 2004 to meet him for the first time in person. We were married 3 months later, and I haven't been back to the US since. Over a decade later, we're still very happily married and have a beautiful daughter.
Also part of our family are 2 cats, Anakin and Padme, and 2 guinea pigs, Prince and Sith. You'd never be able to tell we're Star Wars fans. 😀
At what age did you realize your fascination with books? When did you start writing?
I was in remedial reading up until 3rd grade. I had a hard time understanding what I read (and didn't learn until I was an adult that I'm dyslexic). During the summer between 3rd and 4th grade, one of the teachers encouraged me to take part in the Reading Olympics. It was a competition to get kids to read over the summer. She told me to keep a dictionary with me, and if I didn't understand a word to look it up and read the sentence again. She said to keep reading the same paragraphs over and over until I understood them.
So I started with easy books and, as my reading improved, I was reading adult novels by the end of the summer. By the start of the next school year, I had read over 150 books, and I won first place in the Reading Olympics. I was amazed, and from that point on, I was addicted to books.
I always loved making up and telling stories, but it never occurred to me to write them down until I took a creative writing class in college. My instructor was so impressed with my work, he suggested I consider publishing some of it. At first it wasn't something I was keen on doing. I was too scared to share my work with the public, but then I joined an email based role playing game, which built up my courage and helped me improve my writing skills. It was then that I finally decided to bite the bullet and start my career as a writer.
Who are your favorite authors to read? What is your favorite genre to read. Who Inspires you in your writings?
I have been trying not to get tied down to one author. There are so many great books out there. In the last few years, I've been focusing mainly on reading stuff by indie authors.
Tell us a little about your latest book?
At the moment I'm working on my Shadow Stalker serial. I'm up to Episode 16 (there will be 24 in all), which is going to be available soon. I try to get each episode out about 6 weeks apart. Each episode is about the size of a novelette, but I've been publishing bundles after every 6 episodes. Parts 1 (Episodes 1 – 6) & 2 (Episodes 7 – 12) are currently available. Part 1 is a free download and available through several online retailers.
The serial is about a young shadow stalker, Auren, who is prophesied to enslave the people of her world. Drevin, the emperor of the Galvadi, wants her dead, and has sent his son, Makari, to hunt her down and bring her to him. Auren is determined to put an end to Drevin's tyranny, but the trick is to do it without succumbing to the prophecy.
Connect with the Author on their Websites and Social media profiles
Renee Scattergood Facebook Page