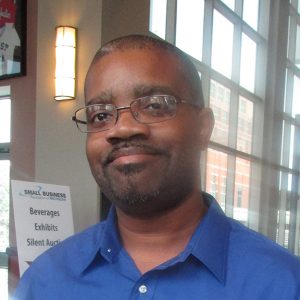 Featured Interview With Quan Williams
Tell us a little about yourself. Where were you raised? Where do you live now?
I was born and raised in Flint, MI. this is also where I currently reside. By day, I work as the lead graphic designer for a magazine publisher. We publish two periodicals, one a trade publication geared towards Outdoor/tactical/Army-Navy retailers (www.surplustodayonline.com), and the other a quarterly magazine about emergency preparedness (www.butoutmagazine.com)
I also write articles for both magazines occasionally. I dabble in a variety of creative fields, including music, board game design, and creating comix. I get ideas, and my goal is to bring them to life in whatever medium I can. And then, of course, make some money off of those ideas.
At what age did you realize your fascination with books? When did you start writing?
My parents got me a subscription to Star Wars comics when I was 6 to encourage a love for reading, and then at school my 2nd grade teacher would have 1 hour where she read to us. She'd read classics like Trumpet of the Swan, Charlotte's Web, Winnie The Pooh…and this little obscure book called "The Hobbit." That last one really captured me, and these two things combined fostered my love for stories. As a result, I've always wanted to write epic, larger-than-life stories, and it started with me creating a superhero comic called "Manglor" in the 2nd grade.
Who are your favorite authors to read? What is your favorite genre to read. Who Inspires you in your writings?
I'm a fan of Isaac Asimov's worldbuilding and methods of having brains triumph over brawn..
I'm a big Terry Pratchett fan, and I like his ironic worldview. "Going Postal" by Terry Pratchett was absolutely hilarious, and had a ton of great hidden life lessons that an aspiring entrepreneur like myself can learn from.
Finally, I'm into Grant Morrison and his wild, outlandish ideas. His run on "JLA" redefined what an epic superhero story was. I also read the stories from the Magic: The Gathering card game religiously.
I gravitate towards high fantasy and science fiction in the stories I read. Oftentimes the real world saddens and angers me, so it's nice to get away from it and read about another world for a little. Or, when I'm writing, to create one.
I don't have any set person that inspires me. When I come across a good, well-told story in any medium, it makes me want to go and work on my own creations.
Tell us a little about your latest book?
Godmode is a science fiction survival horror story about a man who has to fight his way out of a building full of bizarre and deadly monsters, all the while learning disturbing truths about himself. Elijah wakes up in a cage and can't remember how he got there. He escapes and finds himself on the bottom floor of a corrupt pharmaceutical company. He learns eventually that he used to work there, and he wasn't a very nice guy while he was there. He was forced to be part of their experiments because they held his wife and daughter hostage. And now he must rescue them.
I started writing Godmode in 2007, and it went through 6 rewrites before it was published in 2012. There are some Lovecraft references in the story, but not in a way that you'd expect.
Connect with the Author on their Websites and Social media profiles