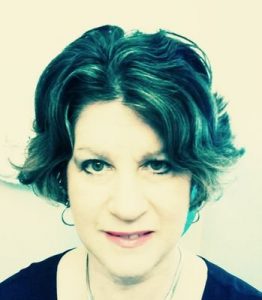 Featured Interview With Mary Blowers
Tell us a little about yourself. Where were you raised? Where do you live now?
Hi! I'm currently living in the home where I grew up, so there is a lot I could tell you about that and its history, but that will have to be in one of my future books. I live in Southwest Michigan and my husband, dog and two cats live with me. Currently I am a legal secretary as my day job but I hope to write full time into retirement. I've written several books and publish them on Amazon, Smashwords, paperbacks on CreateSpace, Book Tango, and Lulu. I very much enjoy writing and my favorite genre is fiction although I tend to write more non-fiction as I have more to say about that. My nonfiction titles include health books, religion books, how to publish books, and I am currently writing a book about the concept of genius and how to use it to be happy in your own life. Kind of a self-help book about psychology. I tend to self-help rather than go to doctors so this is a good fit for me. I'm enjoying writing that and it will include information about a 15 week neurofeedback program I've recently embarked upon. I hope to finish the NeuroCore Program in 2 more weeks. The other book I'm currently working on is a novel about some unreal characters, both mythical and fictional. Stay tuned and read my blog at https://maryblowers.com for more details. You can also follow me at my Amazon page, http://www.amazon.com/Mary-Blowers/e/B006X9C9CE.
At what age did you realize your fascination with books? When did you start writing?
I remember sending away for a trial for volume of an encyclopedia about animals. I was fascinated and I remember the picture of ant which I refused to touch. Also included were the aardvark and the anteater. I enjoyed reading and also won a copy of a book about dogs listing over a hundred different breeds.
I broke my leg when I was 6 and that summer I won the reading club, reading over 70 books. My mom would go to the library every week or two and get me another stack of 4th grade biography books which were my favorite at the time. So I guess I have always been a reader. I began writing in junior high and high school as class assignments, and a high school teacher really enjoyed my essays. I later picked up writing again as a college student and wrote my first novela, Prophecy of Enchantria. People often told me they enjoyed my writing so it was a natural career choice.
Who are your favorite authors to read? What is your favorite genre to read. Who Inspires you in your writings?
I must admit to being a digi-hoarder. I love to download free books from Amazon and elsewhere. I do read a lot of them. My favorites are health books, religion books and some fiction including young adult fiction since it is clean, which is important to me. I do review books at times but I am wanting more and more to write my own books which of course leaves less time for reading. I often read books I have downloaded as idea generators for books I want to write on similar subjects.
Tell us a little about your latest book?
My latest book is Medieval Blood. I became fascinated with the story of Countess Bathory after watching a documentary about her. Since she was from the 1400s and 1500s, there is not a lot of detail about her life and her crimes. I have taken literary license and filled in some of the blanks with what might have happened. I hope you will read it and enjoy.
Connect with the Author on their Websites and Social media profiles