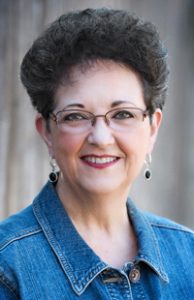 Featured Interview With Luana Ehrlich
Tell us a little about yourself. Where were you raised? Where do you live now?
I am a minister's wife and former missionary with a passion for spy thrillers. I began writing the Titus Ray Thrillers when my husband became an emeritus pastor. I write from an undisclosed location, trying to avoid the torture of mundane housework, grocery shopping and golf stories. I do occasionally come out of hiding to spend time with my two grandsons or to enjoy a Starbucks caramel macchiato. While I've had many dogs and cats in my life, I don't have any pets right now. I'm always looking for one, though, and I always have a dog in my stories. My main character, Titus Ray, even though he's a CIA officer and out of the country most of the time, has adopted a stray Lab. I live in Norman, Oklahoma in the heart of tornado alley.
At what age did you realize your fascination with books? When did you start writing?
When I was eleven years old, I was allowed to read one of my dad's spy novels, and, from that moment on, I was hooked on espionage fiction. After being a freelance writer for many years, I decided it was time I wrote a spy novel of my own. I have a journalism background, and I was an English major at East Texas Baptist University.
Who are your favorite authors to read? What is your favorite genre to read. Who Inspires you in your writings?
My favorite classic is A Tale of Two Cities by Charles Dickens, but my favorite spy novelist is Daniel Silva. I've read his entire Gabriel Allon series. Mostly, I read mystery/suspense/thrillers, but I occasionally read historical fiction. However, the most influential book on my life has been the Bible. I've read it through almost every year for the past forty years.
Tell us a little about your latest book?
I was inspired to write the first book in the Titus Ray Thriller Series, One Night in Tehran, after hearing about the persecution of Christians in Iran. Because I've always been an avid reader of mysteries and thrillers, I knew my first book would be in this genre, so, after hearing about the Iranian Christians, I asked some questions, which ultimately became the plotline of One Night in Tehran. I wondered what would happen if a veteran CIA intelligence operative in Tehran encountered a group of Iranian Christians and became a believer? How would his conversion affect his career? How would a man trained to lie and deceive others be able to follow the teachings of Christ in the real world?
In One Night in Tehran, Titus is forced to go on medical leave after confronting his boss at the CIA about his failed mission to Tehran. On his way to Oklahoma, Titus learns he's been targeted by a Hezbollah assassin. Then, while trying to figure out what it means to be a follower of Christ, he meets an Iranian couple in Norman, Oklahoma, who may have ties to the man who's trying to kill him. When Titus finds himself at the center of a murder investigation and encounters Nikki Saxon, a beautiful local detective, he must decide if she can be trusted with his secrets. Book 1 ends on a cliffhanger, and the story continues in Book 2, Two Days in Caracas.
In Two Days in Caracas, Titus is thrust into several situations where he's faced with the need to offer forgiveness for past sins. These are gut-wrenching episodes, and he's not always successful. Then, when he encounters a physically debilitating crisis in the midst of his mission, he reaches out to God to provide the answer and, what happens next, is something many new believers in Christ often experience for themselves.
My latest book, Three Weeks in Washington, will be published in July 2016. In this third book in the series, as Titus races across two continents pursuing Jihadi terrorists who plan to attack the nation's capital with chemical weapons, he encounters an Iranian general obsessed with destroying America and exposes an Iranian deep-cover operative with close ties to America's leaders.
Connect with the Author on their Websites and Social media profiles