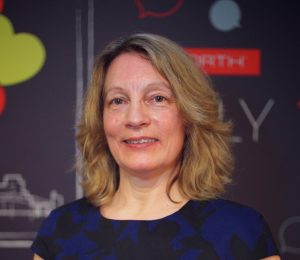 Featured Interview With Lorraine Pestell
Tell us a little about yourself. Where were you raised? Where do you live now?
I grew up in north-west London, attended university in Scotland and have been a global gipsy ever since. As an IT professional, I've lived and worked in the UK and Europe, the US and Singapore, moving to Melbourne, Australia, for the turn of the millennium.
A lifelong sufferer of depression, later upgraded to compound PTSD after a string of unsavoury events, I write with two goals: first, to inspire fellow sufferers of mental illness to rise above their symptoms and find success and meaning in their lives; and second, to encourage non-sufferers to understand, tolerate and even love us in our quest for inclusion in a world that feels very hostile at times.
When I'm not at work or volunteering for various non-profits, I am writing on my lakeside balcony, surrounded by two types of possum, many and varied birds, huge fruit bats after dark and the occasional dragonfly. My 9-year-old rescued Belgian Shepherd, Nikki, is on constant vigil for my safety and is also my writer's muse!
At what age did you realize your fascination with books? When did you start writing?
Reading was a big part of my childhood, as an introvert who was not interested in typical "girlie" pursuits. Fiction certainly took a back seat while I studied and then built a career, and only since joining the awesome community of independent authors in 2013 have I rediscovered the joy of reading for pleasure.
I have always written, incessantly in fact! Regular migraine headaches and years of medication have taken their toll on my memory, which means I have to write everything down in order to remember it. I replaced pen and paper with a laptop / tablet many years ago, and I'm seldom far away from a keyboard.
I began writing for therapy, as a way of making sense of the world and my place in it. I've always been fascinated by backstory and the hidden factors which motivate people to behave in certain ways. Therefore, my innocent teenaged ramblings gradually morphed into my epic serial, where I deconstruct social justice issues and weave them into a complex love story and family saga.
Who are your favorite authors to read? What is your favorite genre to read. Who Inspires you in your writings?
My favourite authors are many and varied. Originally inspired by French and Russian literature of the 19th and 20th century, especially Victor Hugo, Albert Camus and Eugene Ionesco, I now enjoy most fiction genres with layered characters and which defy convention in some way. I cannot get into science-fiction, fantasy or dystopian novels, probably because I'd rather see my current environment dissected and enhanced before we move on to other worlds…
My writing is inspired by ordinary people I encounter every day, such as the disadvantaged teenagers I mentor for The Smith Family and EdConnect. Sales proceeds from my books go to these two Australian charities which work hard to help young people overcome hardship and difficult family situations.
It's very easy to judge harshly from our position of relative affluence and privilege, so the stories that inspire me are built around understanding the struggles some people endure and the stigma and prejudice they encounter while trying to make their way through life.
Tell us a little about your latest book?
I published "A Life Singular – Part Five" in March this year, continuing Jeff Diamond's spectacular retrospective as he writes his autobiography. A serial rather than a series, by which I mean the parts need to be read in sequence, "A Life Singular" uses the universal themes of love and our endless fascination for celebrity to tell a story of tragedy and triumph.
This story has been shifting and evolving in my mind since my mid-teens, where it started as an adolescent romance between a rock guitarist and a pop star. Forty years later, it now spans seven books and has truly become my life's work!
Part One begins when Jeff's soul-mate and wife of 20 years is fatally shot by a bullet meant for him. As a way of dealing with their private grief amid an outpouring of public anger and sadness, he and his two teenaged children begin to piece together their life story to honour Lynn's memory.
Parts Two and Three take the reader behind the fame and fortune to unpick the mosaic of phobia and demons Jeff lives with; a legacy bestowed on him by a violent, criminal father and a mother who retreated into a sanctuary of alcohol and drugs. Determined to make a success of his life despite his lowly circumstances, Jeff puts his artistic talents to good use and uses his rock star status to champion the underdog's cause.
Lynn Dyson is his lighthouse through thick and thin. She recognised something special in the outspoken tearaway very early on, despite her high society parents and the general public's paternalistic warnings. After throwing caution to the wind in Part Three, books Four, Five and Six see their life singular rise from strength to strength, including two beautiful children.
Part Seven, wherein I've already typed "THE END", returns to the aftermath of Lynn's murder. We'll see how Jeff says goodbye to their extraordinary partnership and prepares for the future.
The topics covered in the "A Life Singular" serial are often controversial and, in my humble opinion, need to emerge from the shadows into mainstream popular culture if we're ever to rid the world of its undercurrent of hatred and blinkered ignorance.
Connect with the Author on their Websites and Social media profiles
Lorraine Pestell Facebook Page