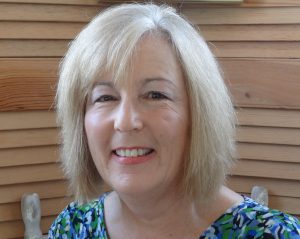 Featured Interview With Devorah Fox
Tell us a little about yourself. Where were you raised? Where do you live now?
Born in Brooklyn, New York, I now live in The Barefoot Palace in Port Aransas (on the Texas Gulf Coast) where I herd rescued tabby cats and try to keep my pet dragon, Inky, from torching the neighbors' homes.
At what age did you realize your fascination with books? When did you start writing?
My parents read to me as a little one and I learned to love books. I recall writing my first "novel" in the 3rd grade. It was about an immigrant Korean orphan. No one told me then to "write what you know." I must write in my sleep. That would explain how I can stumble upon nine chapters of a novel-in-progress that I don't remember writing.
Who are your favorite authors to read? What is your favorite genre to read. Who Inspires you in your writings?
When I get a chance to read for pleasure, I enjoy Science Fiction and Mystery/Thriller, so I'm eagerly anticipating the next release from Alesha Escobar, Timothy C. Ward, H. M. Jones, Samantha LaFantasie, Nikki McDonagh, Alice Marks, and Michael Stephen Daigle.
Tell us a little about your latest book?
Begun in 2010 with "The Lost King," The Bewildering Adventures of King Bewilliam epic fantasy series has grown to four books. The latest, "The Redoubt," finds the formerly lost king back on his throne but facing a threat to his kingdom's very survival. King Bewilliam strikes off on a perilous journey to the island empire of Sea Gate accompanied by a cadre of loyal knights and nobles who are unaware that the plan will reunite the king with a spurned lover.
I have two contemporary thrillers in progress, slated for 2016-2017 release. Both are set in the northeastern U.S. in the 1990s. Like the King Bewilliam series, they are stories of discovering hidden strengths when confronted with deadly challenges.
Connect with the Author on their Websites and Social media profiles