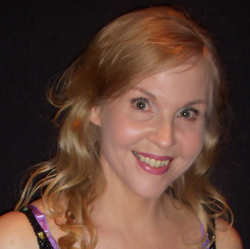 Featured Interview With Connie Lansberg
Tell us a little about yourself. Where were you raised? Where do you live now?
I was born in LA but went to school in London then immigrated to Australia. It's a long story! I've always written lyrics and have a very storytelling style, I sing jazz here in Melbourne because the American Songbook is so amazing both lyrically and melodically and all of these things have influenced my stories and my writing. The really good songs are short stories so it seemed not too daunting expand the group of songs I'd finished into a full blown movie script and then a book.
At what age did you realize your fascination with books? When did you start writing?
You can't write if you don't read. I read and still read voraciously. I started quite young writing songs and it all grew from there.
Who are your favorite authors to read? What is your favorite genre to read. Who Inspires you in your writings?
I am quite willing to give most things a go, especially if they seem to have genuine reviews. But the stories I read when I was young, like the Hobbit, The Secret Garden, and all the Ann McCaffery books I still I love. I also like science fiction. But books like The Lovely Bones and White Teeth are something aspire to.
Tell us a little about your latest book?
Eleanor, a timid orphan, has no clue to her real purpose, but she also has no desire to become a subservient old maid, like the miserable nuns she grew up with. Eleanor believes Edward, whom she loves, will save her from being forced to take vows. She knows Mother Superior has no intention of letting her leave–her songs are the only thing keeping the grey mist at bay. Her devastation is complete when she discovers Edward is a prince and heir to the throne, but it is the impetus she needs to leave the safety of the abbey and go in search of her long lost father. She doesn't get far before discovering her true destiny. With only her instincts to protect her, she must match wits with a powerful being intent on the destruction of her world. If she does not find The Perfect Tear and release it's healing power into the land, she will become an accomplice in the destruction of all she loves. (For a short time, free from my website)
The book is the final progression of songs to movie to book. Not the normal thing to do, I know. The original story was completely different and only three characters survived the harrowing journey of is now The Perfect Tear. It took years to solidify the connection between the songs and characters and story–the ideas were so big and so many. I didn't have a road map. This next movie is nearly finished and it took a matter of weeks. I'll be starting the next book, The Living Library which takes place nine months after the first book finishes, soon.
Connect with the Author on their Websites and Social media profiles